Anyeonghaseyo gengs ! I wish you're fine and happy when you read this blog ya. Kali ini Oppa mau membawa kalian untuk menjelajah (bajak laut kali) pengalaman kuliner di salah satu restoran yang hype di Plaza Indonesia. Yes we're gonna meet the mother of all monster, MOTHER MONSTER. Restoran yang berdiri sejak Januari 2018 langsung seketika menjadi pembicaraan di social media karena spot fotonya yang instagramable banget ala-ala anak zaman now dan pilihan warna interiornya yang super lucu.
Finally Oppa nyobain juga restoran ini dan kesan pertama ketika memasuki interior mereka adalah: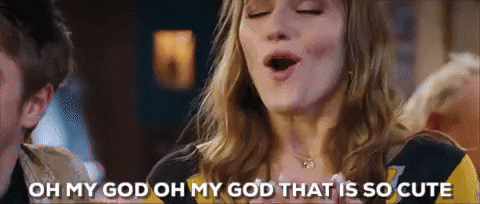 Yes i couldn't handle the cuteness of this place, tidak hanya soal pilihan warna pada interiornya kalian juga akan menemukan keunikan lainnya ketika kalian memasuki toilet mereka. Gosh i can't handle it. Jadi di dalam toiletnya kalian akan menemukan note-note yang menarik dan lucu banget yang ditempel di tembok mereka. Reaksi Oppa saat memasuki toilet mereka cuma bisa berteriak: Jangan lupakan lukisan di ruang utama mereka yang super abstract tapi menambah keunikan tempat ini. Jangan juga lupakan kaktus di pojok ruangan yang menjadi spot utama anak muda untuk taking instagramable photo. Ahhh terlalu banyak keunikan dan kelucuan di tempat ini yang membuat Oppa mengerti how this place can be so hype in social media.


1 hal lagi yang mungkin tidak diketahui semua orang adalah kalau Mother Monster juga memiliki bar kecil yang siap menyediakan cocktail-cocktail lucu buat kalian yang suka minum alkohol. Yes sebagai salah satu bagian dari Biko Group, Mother Monster tetap memiliki ciri khas dari Biko Group yaitu you can drink alkohol anytime you want! (You can see my review on another restaurant of Biko Group, Pippo Restaurant).
Okay setelah semua keunikan dari ambience mereka yang rasanya gak akan habis kalau dibahas satu-satu, pertanyaan yang akan selalu timbul dari orang banyak adalah:
"Makanannya enak ga Oppa?''
''Ah biasanya tempat kayak gitu, makanannya ga enak Oppa"'
''Ini pasti cuma jual tempat lucu doang Oppa, makanannya pasti biasa aja"'
I just want to tell you guys that you're: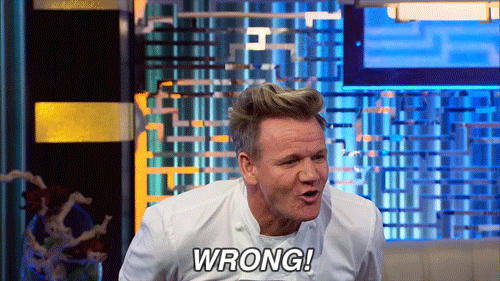 YES, Mother Monster berhasil membuang semua stigma di atas dan membuat Oppa takjub dengan makanan yang mereka sajikan disini. They don't just serve us with the ambience guys for sure ! Ternyata eh ternyata, orang di balik layar semua makanan yang akan Oppa bahas di bawah ini adalah Chef Gloria Susindra, rising super chef yang memiliki pengalaman di dunia kuliner yang tidak perlu diragukan lagi (She was the head chef of St.Ali). Hal ini menunjukan bahwa Mother Monster tidak main-main soal rasa makanan mereka disini!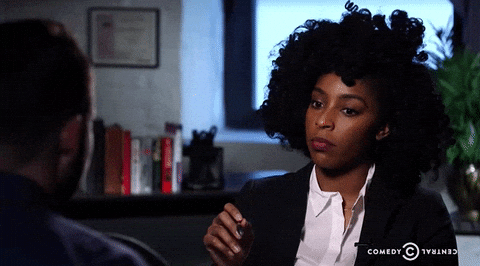 My reaction when i'm trying their food
"Shock! Why this is so good!''
So here we go my review about their food:
Monster Double Decker
Monster Double Decker-135k
Ini adalah salah satu menu signature mereka yang katanya banyak banget yang pesen. Ketika dateng shock banget karena porsi burgernya yang ga main-main, BENER-BENER DOUBLE. Dengan 160gr smashed double beef burger, burger ini juga berisi topping double red cheddar, confit gralic, caramelised onion, selada, tomat dan fried egg. Jangan anggap remeh rasanya karena presentasinya yang sederhana, karena rasanya menurut aku double enaknya. Daging beefnya tender dan empuk banget, plus menurut aku penggunaan red cheddar membuat rasanya lebih gurih. Overall wajar kalau menu ini adalah signature mereka.
Salmon Scrambled Eggs-105k
Mother monster ini memang punya keunikan sendiri dibanding restoran lainnya, mereka juga have their own scrambled eggs and it's taste so good. Penggunaan truffled scrambled eggs di dalam menu ini boleh dibilang menjadikan menu brunch ini sebagai my favourite scrambled eggs all the time. Salmonnya juga ga kalah enak dengan kelembutan tekstur yang ada di dalamnya, akan tetapi primadona menu ini menurut Oppa tetep ada di scrambled eggs khas Mother Monster.
Brisket and Eggs - 120k
I love their australian brisket so much, pertama kita bahas teksturnya yang lembut banget dan melt in my mouth dish that's so tender also. Maybe karena metode slow braised yang as i know sering dipake untuk memasak daging. Selain brisketnya, their potato puree (known as mashed potato) is another masterpiece yang once again membuat Oppa tersenyum bahagia memakannya. Now i have the most favorite mashed potato in my life in here for sure.

Pork Belly Rice - 95k

Who's a big fans of pork? ME INDEED. And as we know the most delicious part of pork is their pork belly. And this one won't fail you anyway. Memasak menu pork belly memang agak tricky, karena somehow bisa jadi terlalu keras atau tidak garing sama sekali. Dan once again mereka berhasil membuat tekstur yang pas sehingga you can feel the belly and also "crackling" sensation in the same time. Don't forget their sambal matah for sure.
Valrhona Chocolate French Toast
Valhrona Chocolate French Toast-85k
Oppa suka banget sama tekstur dari french toast ini, tidak terlalu keras teksturnya dan kelembutan toastnya juga menurut aku pas banget. Untuk topping di dalamnya ada caramelised banana, coklat ganache, milo crumble dan honeycomb ice cream. At first i thought, wow it's gonna be super sweet dessert. Ternyata Oppa salah, rasanya pas dan not too sweet at all. Honeycomb ice creamnya juara banget dan sedikit rasa bitter dari ganachenya membuat rasa di dessert ini menjadi makin kaya dan pas di mulut Oppa.
Amer Cake-55k
Angkat topi untuk inovasi dessert mereka yang di luar nalar dan akal manusia alias Oppa pun ga kepikiran kalau one day i'm gonna eat dessert made from red wine alias anggur merah. Menurut Oppa dessert ini menunjukan salah satu identitas Mother Monster yang memang unik dan anti mainstream. Rasanya unik banget, rasa anggur merah bener-bener sukses direpresentasikan dalam cake ini. Well done mother!
Overall i have been impressed by everything they serve here. So if someone ask me : Oppa, Mother Monster just an instagramable restaurant, right?" I will answer "Hell No"' for sure. They're more than instagramable restaurant and we will back here for sure. Let's give a try guys!
Mother Monster
Jalan M.H. Thamrin, Thamrin, Jakarta Pusat
MOTHER MONSTER, PLAZA INDONESIA : MORE THAN JUST AN INSTAGRAMABLE SPOT
Reviewed by
Oppa Kuliner
on
May 24, 2018
Rating: